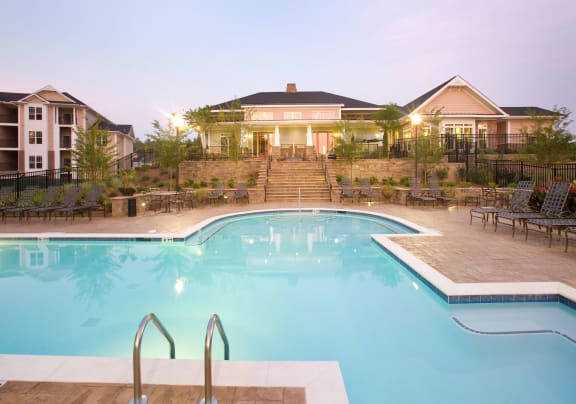 Located just a quick 10 minute drive from downtown Raleigh, Abberly Place is THE address for beautiful apartments in the Garner, NC area. Each apartment home features unique details with floor plan options to fit any budget, as well as first class service and amenities. Conveniently located near the junction of Hwy 70 and I-40, Abberly Place is within walking distance of all the shopping, dining and entertainment offered by the White Oak Shopping area. Come visit us and let us make you feel right at home.
Testimonials
The service request was filled in less than an hour from initial submission. The staff was friendly and thorough.
I love the fact that Greg was very prompt and fixed the issue right away. We just Moved to your community and are already impressed with everything. Thank you!!
I lived at Abberly Place for a decade (I know, right?!?) and these people are just awesome. I can always count on Brandie, Lauren and Eric to knock it out of the park. You guys are great!
As always, our Maint Team is quick and responsive. One of the reasons we sold our home and moved to an apartment since retirement was having Maintenance done for us. 4 years here and I don't regret it!!!
There was no need for a Service Survey Card. I was here for the repair. The gentleman was very friendly and completed all repairs quickly and very much to my satisfaction.
Eric is a service technician who goes above and beyond in servicing residents' needs. I called in for a request on Sunday morning and Eric quickly responded. In addition, he cleaned up mess I made and called in professional carpet cleaners to redeem my carpet. Eric is an excellent service technician!
Friendly community with wide range of demographics: young professionals, families, retired folks. The management and staff continuously strive to meet or exceed expectations. Grounds are beautiful and meticulously maintained. Lots of open green space and sidewalks.
My ice maker kept making less and less ice until I had none and it just quit working. I hesitantly emailed the staff with a request because I had just made a request for a new kitchen faucet last week! I felt almost embarrassed to have to call on them again but I have never been denied a request and they always come within 24 hours. Greg and Chance were the service technicians and I do sincerely thank them. Memorial weekend is just not the best time, nor any time to be without ice! Who knows, I
How excellent is this!! I typed a request for faucet repair in my kitchen at approximately 2:45 p.m. on 5/18/16. Within the hour the maintenance crew was at my door ready to make the repair!! Not only did they make the repair but were in and out of my place in about 15 minutes! With good work done! That is so good and I am so appreciative. Thank you for your diligence and good work. Woo Hoo I love this place!!
Wonderful service, prompt nothing is too much trouble for them,always polite, and get the job done. We love living here. The staff are so helpful even when they are so busy, a great atmosphere.
The load switch in my washing machine malfunctioned (on a Sunday, of course!). A service technician (Mike) responded to my request for assistance within 10 minutes & identified the problem. Eric ordered the necessary part & installed it the day it came in. Kudos to Eric!
WE have a great service team here at Abberly Place. I use the word "WE" because the team here makes you feel like part of the team. My family and I have been here just a bit over 3 years now. We have always been treated with kindness,respect and as part of a big family. We feel this from staff in the office. To the service & maintenance crew. We are all one big team working for the same goals.
Living at the Abberly is such a pleasure. The leasing office staff is amazing. They handle everything quickly, efficiently, and always with a smile.The maintenance staff is great as well. I feel lucky to live in such a wonderful community.
Thanks for the "everyday" things, but a special thanks for things like Resident Parties and the Bazaar. I enjoyed meeting new people, visiting with friends, munching on goodies, and actually selling craft items. Thanks, too, for the green lights. This Army Mom has been very touched!
I have been living in the Abberly Place for two years know and I love it and some of my co-workers have got them a place out there as well. I told as many people as possible because I am a single parent and it is the place to be. The entire staff is excellent and the maintenance crew does an excellent job in keeping up the place. I love all the staff but I must give a big shout out to Kris, Lauren, Brandy, and Eric they have really been the backbone in this place and they keep it together.