Our Team
Lauren Booker
Lauren is a native of West Point, Georgia, a small town on the Chattahoochee River, which separates Alabama and Georgia. She graduated from Garner Senior High School and attended college at Southern Union in Alabama. Soon after having her daughter Ava, Lauren returned to North Carolina to be closer to her family, and in 2018 welcomed her second daughter, Olivia. Lauren has been with Abberly Place since 2008 and takes pride in helping folks find the perfect apartment to call home! Lauren was awarded the 2009 Leasing Consultant of the Year, was a recipient of the Team Spirit Award in 2011, and the Collaborative Spirit Award in 2015.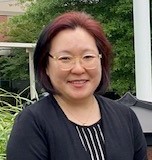 K.C. Bogdan
Assistant Community Manager
K.C. joined the Abberly Place Team as the Assistant Community Manager in May 2020. She moved to Raleigh from Pullman, WA where she worked for Washington State University Housing. Prior to that, K.C. worked in housing, non-profit and hospitality in Minneapolis, MN, so she brings a wealth of experience to her role at Abberly Place! When asked what she enjoys most about her job, K.C. stated helping future residents find their perfect apartment home and helping them get settled in brings her great satisfaction. In her spare time she enjoys traveling, hiking in the mountains and watching cooking shows... even though she isn't much of a cook!
Deborah O'Brien
Deborah has lived in the Triangle area since 1984. She has always been in the sales industry and has worked in the apartment industry for the past 12 years. Deborah loves assisting visitors in finding their perfect apartment home and strives to exceed the expectations of applicants and residents. Outside work, her interests are reading, re-decorating and caring for the family dog, Buster the Rotti. Deborah's passion is helping her husband with ministry and event planning for the Adult Seniors at Richland Creek Community Church.
Matt Williams
Matthew was born and raised in the small town of Four Oaks, NC. He graduated from North Carolina State University with a Bachelor of Science in Sport Management, and Minors in Business Administration, Parks, Recreation, Tourism and Management, and Health. Matthew's diverse career background has enabled him to develop excellent skills in customer service, management, sales and marketing. He joined the Abberly Place Team in 2012 and calls Abberly Place home! He is an honored recipient of both the Team Spirit and Lateral Service awards! In his spare time, Matthew enjoys sports, being outdoors, and working out.
Mikhaela Thomas
A native of Buffalo, NY, Mikhaela moved to North Carolina in 2005 and began her career in the Property Management industry. She joined the Abberly Place Team in September 2019 as a Leasing Consultant and is eager to assist our residents and those looking for a new home. When she isn't busy pursuing her degree in Business Administration and Management from UNC Pembroke, Mikhaela enjoys watching movies, spending time with her two children and playing with their fur baby.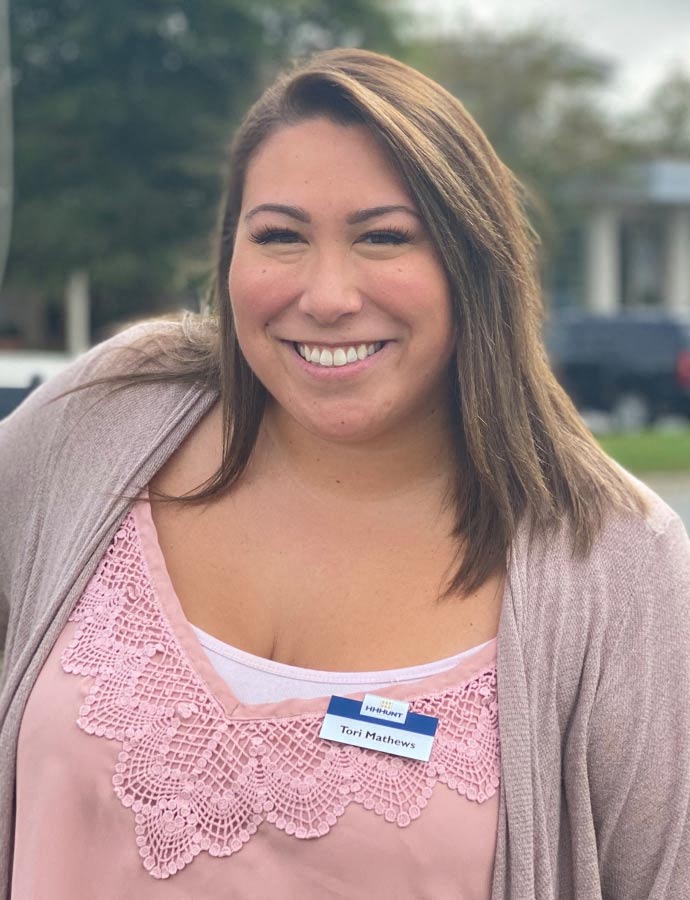 Tori Mathews
Hailing from Danbury, Connecticut, Tori joined the Abberly Place Team as a Leasing Consultant in September 2020. Tori grew up in Las Vegas, Nevada where she found her love and passion for sports. She was a competitive dancer from the age of eight through high school. Tori also loves to play ice hockey. She was skating before she could walk! After graduating from high school, Tori studied at Liberty University where she earned her Bachelor of Science in Speech Communication. After graduation, Tori was fascinated by the world of communication and continued to pursue her education, receiving a Master of Arts in Strategic Communication in May 2019. While studying in her master program she had the privilege of being a professor's assistant and taught two of her own undergraduate communication courses. Tori's love for people is certainly a positive element she brings to our team. In her free time, you can find Tori either on the beach catching some rays or hiking in the mountains!
Tina Young
Tina Young, Accounts Administrator, joined the Abberly Place in 2018. She brings with her over 10 years' experience in residential apartment management having served as Assistant Manager with her previous company. She has lived in the Raleigh area for over 12 years and has a passion for anything that is related to outdoor activities. Tina is looking forward to enhancing the living experience for all our residents with her superb customer service skills and compassionate spirit.
Paul Dudley
Paul grew up in Upstate New York and has lived in North Carolina since 2006. Prior to joining the Abberly Place Team in 2016, he owned his own painting and wood working business for over 20 years and still enjoys the pursuit of both during his off time. He is a Certified Pool Operator and enjoys serving the Abberly Place residents and putting his amazing skills to work! In recognition of his can-do attitude, Paul was awarded the 2017 Collaborative Spirit Award. Paul loves spending time with his family and doing anything outdoors. One of his favorite hobbies is playing the drums.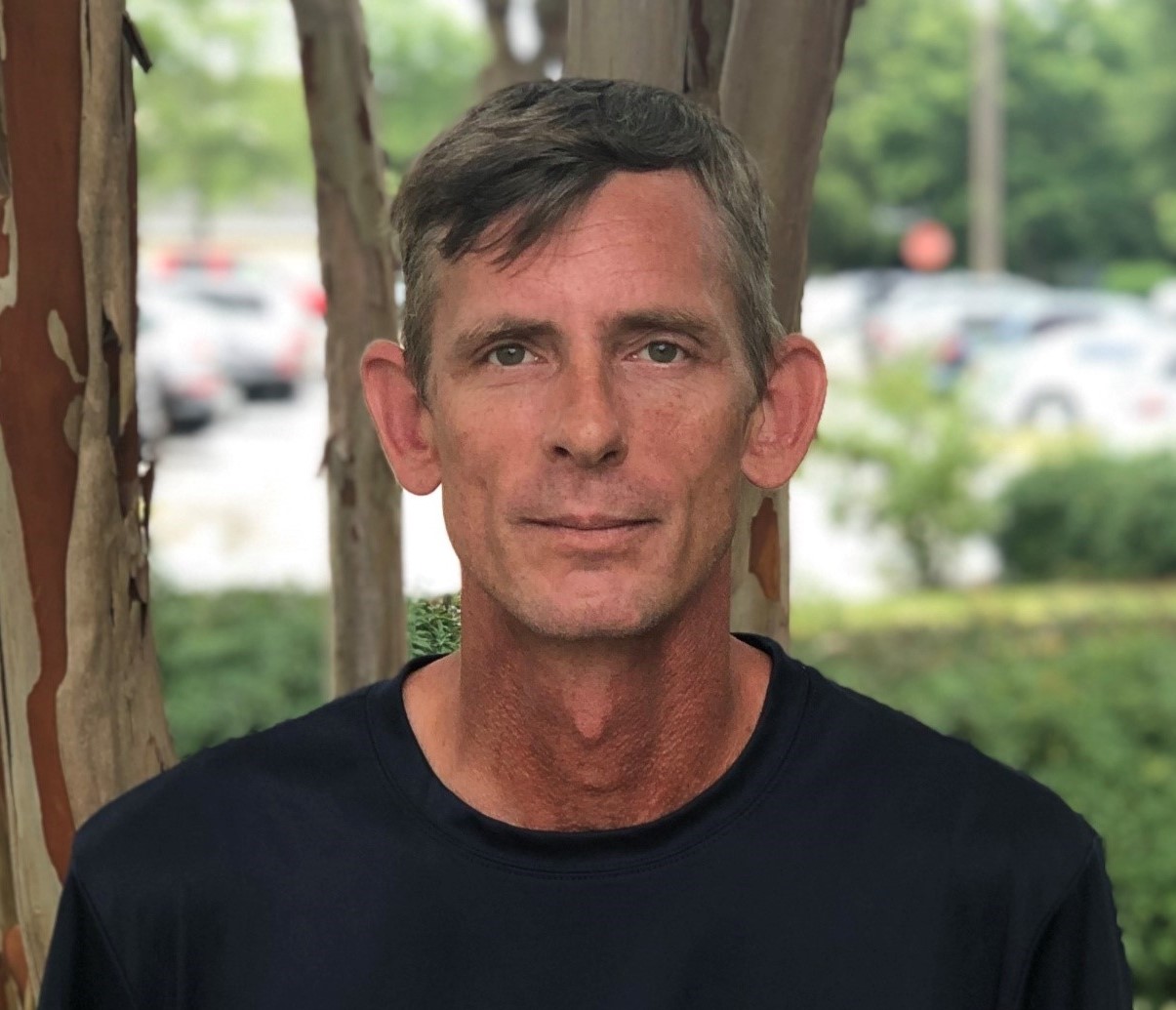 Michael Wolfe
Originally from Fluvanna County Virginia, Mike has been in the apartment industry since 2009 and has his AC Certification and CFC Universal license. He has an 18 year old daughter named Cameron and a four year old son named Mikey. When he isn't serving our residents here at Abberly Place, some of Mike's favorite hobbies include fishing, hunting, camping and just being outdoors.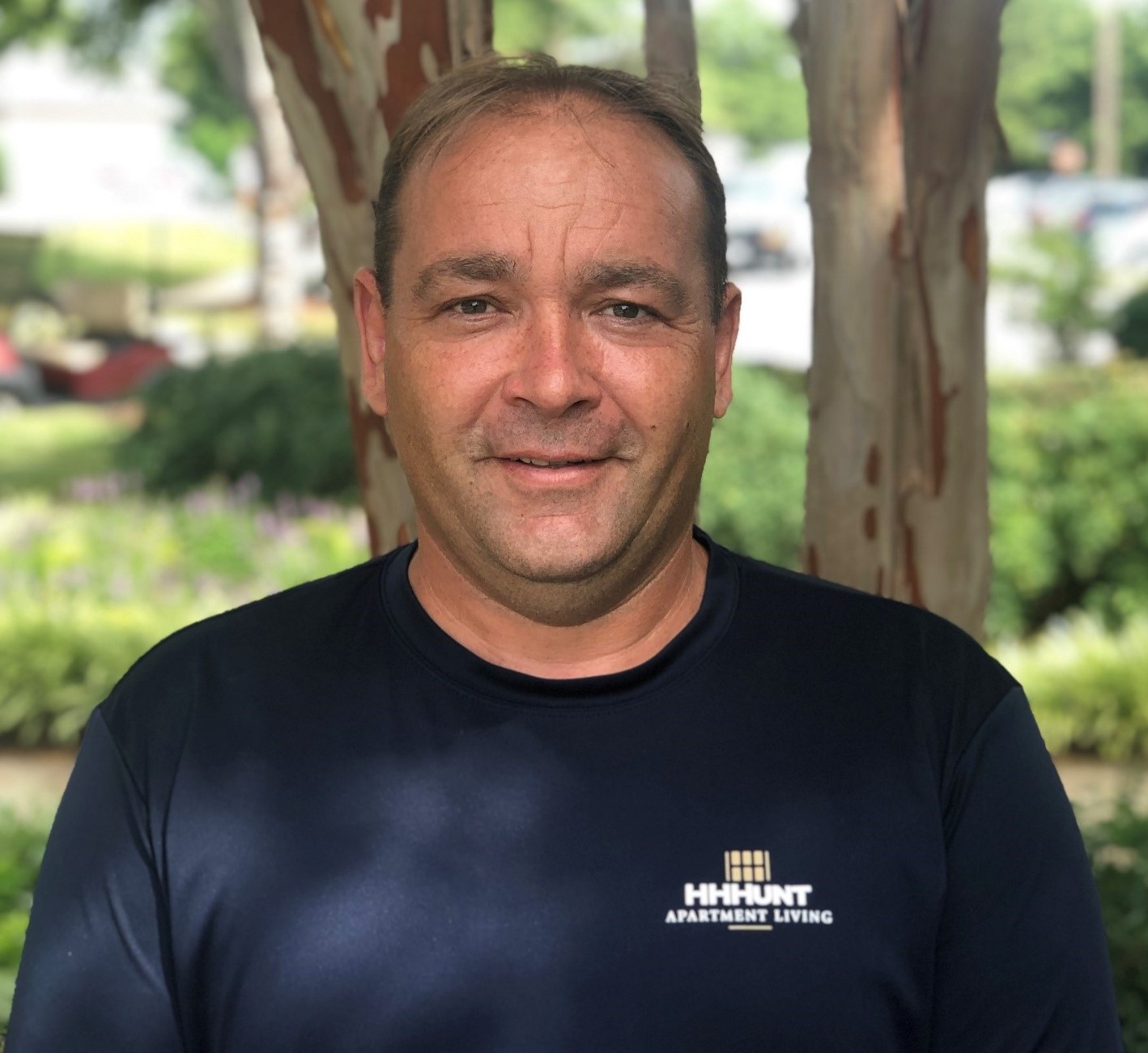 George Bognar
George hails from a small town in Hungary, but has been in the Raleigh area since 2000. He has numerous years of experience in the maintenance field and hold his HVAC and National CPO Certifications. George loves home renovation projects. His latest project was the addition is his "man cave", complete with vintage games, which he enjoys playing. His favorite place to vacation is the Tennessee Mountains where he enjoys tubing and fishing.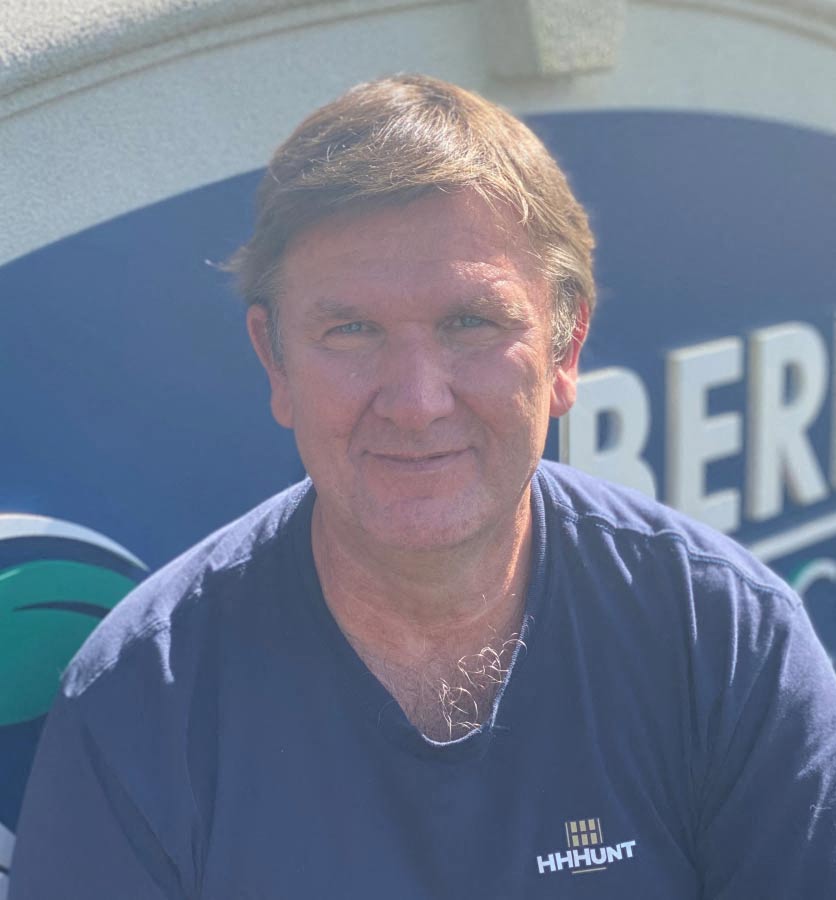 Zoltan Csorbai
Zoltan, or Zoli as we all call him, grew up in a small city in southern Hungry before he moved to Raleigh with his family in 2006. He has years of experience in customer service and provided maintenance at a baking company in Morrisville prior to joining the Abberly Place Team as a Service Technician in August 2020. When he is not working, Zoli enjoys spending time with his lovely wife, fishing, hiking, watching basketball and soccer games on TV, and traveling. His favorite place to visit is Las Vegas!