Abberly Place Apartment Homes - Biographies
Lisa Morris
Lisa has lived in the Raleigh area since 1975 and has been in the apartment industry for over 30 years. She is an award winning Certified Apartment Manager who thrives on customer satisfaction and making people happy whenever possible. She is active in Wendell Christian Church, loves the outdoors, and is passionate about pretty much any creature with a furry face. Lisa is certified as a therapy team with her dog, Fisher, and together they enjoy their journey of service visiting retirement homes in the area.
Lauren Booker
Assistant Community Manager
Lauren is a native of West Point, Georgia, a small town on the Chattahoochee River, which separates Alabama and Georgia. She graduated from Garner Senior High School and attended college at Southern Union in Alabama. Soon after having her daughter Ava, Lauren returned to North Carolina to be closer to her family, and in 2018 welcomed her second daughter, Olivia. Lauren has been with Abberly Place since 2008 and takes pride in helping folks find the perfect apartment to call home! Lauren was awarded the 2009 Leasing Consultant of the Year, was a recipient of the Team Spirit Award in 2011, and the Collaborative Spirit Award in 2015.
Tony Woolley
Tony, a native of Louisville, KY, has been a resident of Garner for the past 25 years where he lives with his wife, Laura. He has over 20 years' experience as a Service Manager in the apartment service industry and holds his Universal CFC, National Certified Pool Operator, and Wake County Pool Operator certifications. Tony prides himself on teamwork and making sure the job is done correctly no matter the circumstance. He is a huge sports fan, and the Kentucky Wildcats and Carolina Panthers are his passion. He is excited to be a part of the Abberly Place Team and what the future holds!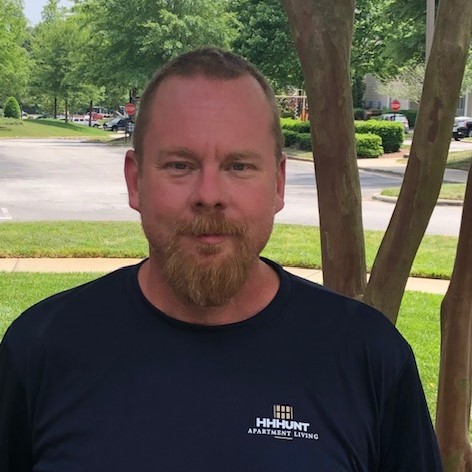 Gary Talarico
Assistant Service Manager
Gary, a native of Clarksburg, West Virginia, has been living in the Raleigh area the past 17 years. He has over a year experience in the apartment service industry and is EPA certified. Prior to entering the service industry Gary drove eighteen wheeler's for over 20 years. He is excited to be a part of our Abberly Place team and looks forward to keeping this community a wonderful place to call home!
Deborah O'Brien
Deborah has lived in the Triangle area since 1984. She has always been in the sales industry and has worked in the apartment industry for the past 12 years. Deborah loves assisting visitors in finding their perfect apartment home and strives to exceed the expectations of applicants and residents. Outside work, her interests are reading, re-decorating and caring for the family dog, Buster the Rotti. Deborah's passion is helping her husband with ministry and event planning for the Adult Seniors at Richland Creek Community Church.
Matt Williams
Matthew was born and raised in the small town of Four Oaks, NC. He graduated from North Carolina State University with a Bachelor of Science in Sport Management, and Minors in Business Administration, Parks, Recreation, Tourism and Management, and Health. Matthew's diverse career background has enabled him to develop excellent skills in customer service, management, sales and marketing. He joined the Abberly Place Team in 2012 and calls Abberly Place home! He is an honored recipient of both the Team Spirit and Lateral Service awards! In his spare time, Matthew enjoys sports, being outdoors, and working out.
Grant Stewart
Grant grew up in the small town of Washington, NC. Before moving to the triangle in 2012, he worked as an accountant for a small business in his home town. After arriving in Raleigh, he worked in telecommunications for four years where he won several customer service awards. These opportunities helped Grant develop his customer service, management, sales, and marketing skills, which contributes to his success at Abberly Place. In 2018 Grant was awarded the Collaborative Spirit Award as a testament to his ability and willingness to do whatever it takes to get the job done right. He is very close to his family and enjoys going back home to see them every chance he gets. In his free time, he enjoys cooking, hanging with friends, and spending time at the beach.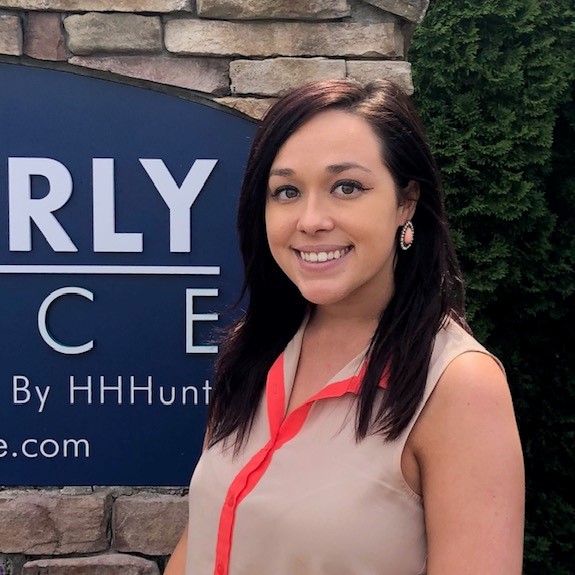 Madeline Self
Madeline was born and raised in Fayetteville, NC, where she resides currently. She has been working in property management for almost 2.5 years. She has a passion for helping others and loves to engage with the residents. Her other passions in life are traveling, outdoor activities & spending time with her friends and family.
Tina Young
Tina Young, Accounts Administrator, joined the Abberly Place in 2018. She brings with her over 10 years' experience in residential apartment management having served as Assistant Manager with her previous company. She has lived in the Raleigh area for over 12 years and has a passion for anything that is related to outdoor activities. Tina is looking forward to enhancing the living experience for all our residents with her superb customer service skills and compassionate spirit.
Paul Dudley
Paul grew up in Upstate New York and has lived in North Carolina since 2006. Prior to joining the Abberly Place Team in 2016, he owned his own painting and wood working business for over 20 years and still enjoys the pursuit of both during his off time. He is a Certified Pool Operator and enjoys serving the Abberly Place residents and putting his amazing skills to work! In recognition of his can-do attitude, Paul was awarded the 2017 Collaborative Spirit Award. Paul loves spending time with his family and doing anything outdoors. One of his favorite hobbies is playing the drums.
Tarance Williams
Tarance grew up in the small town of Washington, NC, and served three years in the United States Navy. He and his beautiful wife of 21 years have three children. In his spare time, Tarance loves to watch sports, particularly basketball, baseball and football. His favorite teams are UNC, The Yankees and The Carolina Panthers. Tarance is very happy to be a part of the Abberly Place Community!