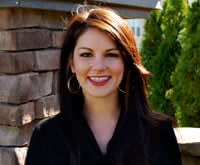 Community Manager
Lauren is a native of West Point, Georgia, a small town on the Chattahoochee River, which separates Alabama and Georgia. She graduated from Garner Senior High School and attended college at Southern Union in Alabama. Soon after having her daughter Ava, Lauren returned to North Carolina to be closer to her family, and in 2018 welcomed her second daughter, Olivia. Lauren has been with Abberly Place since 2008 and takes pride in helping folks find the perfect apartment to call home! Lauren was awarded the 2009 Leasing Consultant of the Year, was a recipient of the Team Spirit Award in 2011, and the Collaborative Spirit Award in 2015.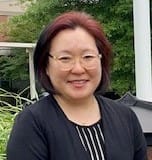 Assistant Community Manager
K.C. joined the Abberly Place Team as the Assistant Community Manager in May 2020. She moved to Raleigh from Pullman, WA where she worked for Washington State University Housing. Prior to that, K.C. worked in housing, non-profit and hospitality in Minneapolis, MN, so she brings a wealth of experience to her role at Abberly Place! When asked what she enjoys most about her job, K.C. stated helping future residents find their perfect apartment home and helping them get settled in brings her great satisfaction. In her spare time she enjoys traveling, hiking in the mountains and watching cooking shows... even though she isn't much of a cook!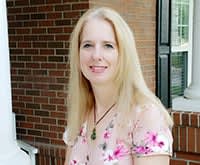 Accounts Administrator
Tina Hart, Accounts Administrator, joined the Abberly Place in 2018. She brings with her over 10 years' experience in residential apartment management having served as Assistant Manager with her previous company. She has lived in the Raleigh area for over 12 years and has a passion for anything that is related to outdoor activities. Tina is looking forward to enhancing the living experience for all our residents with her superb customer service skills and compassionate spirit.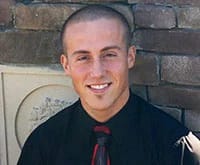 Senior Leasing Consultant
Matthew was born and raised in the small town of Four Oaks, NC. He graduated from North Carolina State University with a Bachelor of Science in Sport Management, and Minors in Business Administration, Parks, Recreation, Tourism and Management, and Health. Matthew's diverse career background has enabled him to develop excellent skills in customer service, management, sales and marketing. He joined the Abberly Place Team in 2012 and calls Abberly Place home! He is an honored recipient of both the Team Spirit and Lateral Service awards! In his spare time, Matthew enjoys sports, being outdoors, and working out.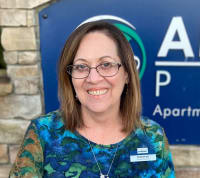 Leasing Consultant
Deborah has lived in the Triangle area since 1984. She has always been in the sales industry and has worked in the apartment industry for the past 12 years. Deborah loves assisting visitors in finding their perfect apartment home and strives to exceed the expectations of applicants and residents. Outside work, her interests are reading, re-decorating and caring for the family dog, Buster the Rotti. Deborah's passion is helping her husband with ministry and event planning for the Adult Seniors at Richland Creek Community Church.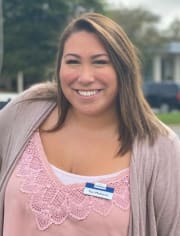 Leasing Consultant
Hailing from Danbury, Connecticut, Tori joined the Abberly Place Team as a Leasing Consultant in September 2020. Tori grew up in Las Vegas, Nevada where she found her love and passion for sports. She was a competitive dancer from the age of eight through high school. Tori also loves to play ice hockey. She was skating before she could walk! After graduating from high school, Tori studied at Liberty University where she earned her Bachelor of Science in Speech Communication. After graduation, Tori was fascinated by the world of communication and continued to pursue her education, receiving a Master of Arts in Strategic Communication in May 2019. While studying in her master program she had the privilege of being a professor's assistant and taught two of her own undergraduate communication courses. Tori's love for people is certainly a positive element she brings to our team. In her free time, you can find Tori either on the beach catching some rays or hiking in the mountains!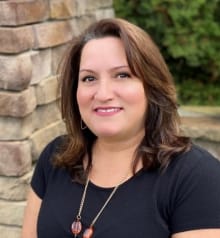 Leasing Consultant
Carie LeRoux joined the Abberly Place Team in October 2021. Prior to joining HHHunt, she worked at Garner High School for 12 years in the administration office. Originally from Orlando, Florida, Carie was raised in Puerto Rico. She is outgoing and is excited about helping people find the perfect home sweet home. She enjoys giving back and being part of a group that makes a difference. In her spare time, Carie enjoys spending time with her loved ones, watching movies, and traveling.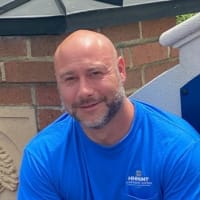 Service Manager
Spencer, a native of New York City, moved to North Carolina in 2004 and in June 2021 joined the Abberly Place Team as our Service Manager. Spencer has been in the multifamily industry since 2007 and worked in pest control for 15 years before that. He is a National Certified Pool Operator, Wake County Certified Pool Operator, and has his Universal CFC License. He is excited to be here for our team and our residents! When Spencer isn't working he enjoys being outdoors, hiking, and he is a huge reptile enthusiast.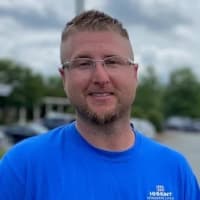 Assistant Service Manager
A native of Florida, Branden moved to North Carolina in 2007, and in May 2021 joined the Abberly Place Team as our Assistant Service Manager. He has worked in the maintenance field since 2008 and holds both his National and Wake County Certified Pool Operator licenses, and his CFC Universal and OSHA certifications. When he's not working, Branden enjoys spending time with his beautiful fiancé and wonderful daughter.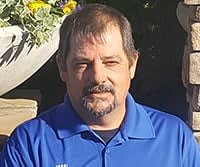 Service Technician
Paul grew up in Upstate New York and has lived in North Carolina since 2006. Prior to joining the Abberly Place Team in 2016, he owned his own painting and wood working business for over 20 years and still enjoys the pursuit of both during his off time. He is a Certified Pool Operator and enjoys serving the Abberly Place residents and putting his amazing skills to work! In recognition of his can-do attitude, Paul was awarded the 2017 Collaborative Spirit Award. Paul loves spending time with his family and doing anything outdoors. One of his favorite hobbies is playing the drums.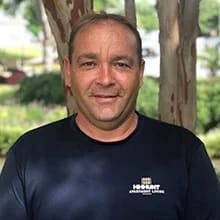 Service Technician
George hails from a small town in Hungary, but has been in the Raleigh area since 2000. He has numerous years of experience in the maintenance field and hold his HVAC and National CPO Certifications. George loves home renovation projects. His latest project was the addition is his "man cave", complete with vintage games, which he enjoys playing. His favorite place to vacation is the Tennessee Mountains where he enjoys tubing and fishing.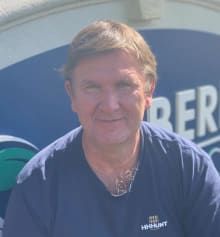 Service Technician
Zoltan, or Zoli as we all call him, grew up in a small city in southern Hungry before he moved to Raleigh with his family in 2006. He has years of experience in customer service and provided maintenance at a baking company in Morrisville prior to joining the Abberly Place Team as a Service Technician in August 2020. When he is not working, Zoli enjoys spending time with his lovely wife, fishing, hiking, watching basketball and soccer games on TV, and traveling. His favorite place to visit is Las Vegas!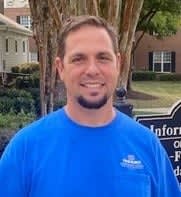 Service Technician
Originally from Orlando, FL, Mike joined the Abberly Place Team in August 2021. He attended Liberty University, where he met his wife. They have a son and a daughter, and in 2001 the family relocated to Raleigh. Mike has worked in the maintenance industry since 2003, and in his free time he enjoys playing the drums.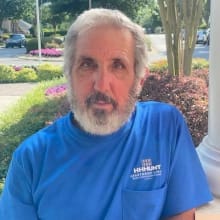 Greg Poole
Greg a Raleigh, North Carolina native, joined the Abberly Place Team as our Groundskeeper in May 2021. He has worked in grounds maintenance since 2016, and prior to that was in the construction industry for over 40 years, including construction of apartment communities. In his spare time, Greg enjoys spending time with his family and working on projects around the house. His favorite place to vacation is Surf City.
Testimonials
Want to give a shout out to the maintenance crew. They do a really good job, always friendly and respectful and a willingness to help. Thank you for your hard work.
Leasing office was a great experience. Victoria M helped me with all my information. She answered all my questions, I never had to wait for her to email me back for any information she responded quickly and direct. There was no question about any information she gave me. Everything was organized, neat, and ready to go. I appreciate her time and keeping up with all my question and problems during the process. Great customer service!!!
We have lived at Abberly Place for 10 months This move came after deciding to downsize from our house we lived in for 33 years (we had it built in 1988). Before deciding on Abberly Place, we visited every apartment complex in Garner. We found Abberly Place to be very accommodating and relaxing. The staff is very professional, courteous, and easy to talk to. The maintenance staff is on site; which is a huge plus; is very prompt and efficient. We are very satisfied here and highly recommend Place
We have lived here for over 5 years. The Office staff have been very accommodating and friendly, and have always striven to take care of any issues we have had in a very amiable and efficient way. The Maintenance crew have taken care of every problem that has arisen. They get the job done immediately. They are efficient and amiable. We have always been happy with the results of their work. A great place to live - Thank You, All
Excellent response from all personnel! Appreciate help with any and all questions. Maintenance response and correcting problem Was great! Matt Williams has been superior from the first day!
I always say, you get what you pay for. This is exactly what I mean when living at Abberly Place. I like the fact that Abberly provide activities for their residents. Maintenance guys are amazing, they're always on top of their work and on time. Management is great, too!!! So far I love it here and I hope my family and I have a great year???? Thank you guys for such great service.
Abberly Place is a wonderful apartment community with a wonderful staff, and a great location. Right beside the White Oak Shopping Center and Theater in Garner, you are close to the highway and within walking distance of lots of stores, great restaurants, and a movie theater. It is hard to beat that. There are a couple of pools, and other wonderful amenities that are available, and they frequently do something to try to get the community together for some fun. It is a great place to call home.
All the maintenance personnel has been very polite & helpful. Thank you for putting together a helpful team. Makes living here a pleasure & secure feeling
George is always super quick and friendly.
PAUL DID AN EXCELLENT JOB
Mike, Paul, George, and Spencer were great! Always a pleasure dealing with them!
Paul is stellar as always!
Put in a request for a leaking sink drain, not an emergency As water wasn't spraying everywhere, just leaking out of the pipe under the sink when water ran. Maintenance showed up in less than 2 hours and quickly fixed the issue, I'm extremely satisfied with the service!
The maintenance man was very nice and explained what he was going to do.